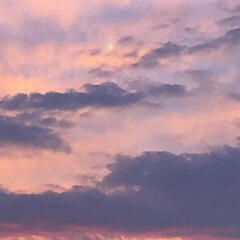 #bANGONPH
For easier access, here are some direct links to various
donation drives and hotlines that you can donate to or simply
to share for awareness!
DONATION DRIVES
The beneficiaries of these projects vary from the victims
of Typhoon Rolly and of Typhoon Ulysses as well.

The compilation button contains a direct sheets with multiple ongoing drives for our fellowmen.
The beware button will lead you to a thread which contains information about scam projects.

Rest assured all these drives are legit and all your donations will not be put to waste
Here are some direct links you can visit if you want to help!
About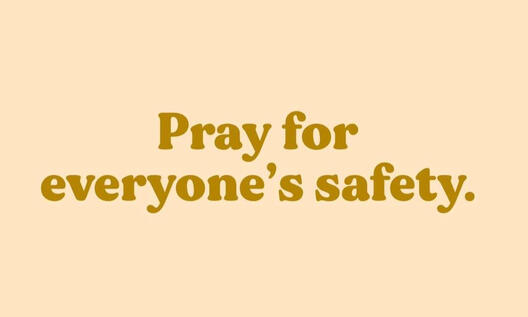 Philippines is not a stranger to typhoons, however, recently it was hit by two strong typhoons
(Typhoon Rolly and Typhoon Ulysses). Areas like Bicol, CALABARZON, NCR, and Central Luzon
were greatly devastated by this phenomena.

Below are links containing more information about the affected areas
---
PLEASE SIGN THE PETITIONS BELOW NOW
🆘: Here are the rescue phone numbers you may contact for Cagayan and Isabela.

PROVINCE OF CAGAYAN RESCUE HOTLINES
Abulug - 09973129730
Alcala - 09068242885/09773454803
Allacapan - 09531125211/09060108522
Amulung - 09068242885/09773454803
Aparri - 09057529730
Baggao - 09057511141
Ballesteros - 09277747277
Buguey - 09157036500
Calayan - 09286016381/09461932489/09613161660/09514444771
Camalaniugan - 09675260473
Claveria - 09773604187
Enrile - 09453096699/09262715632
Gattaran - 09175407169/09750721865
Gonzaga - 09152825874
Iguig - 09453096955
Lal-lo - 09771266662/09771266664
Lasam - 09171500116
Pamplona - 09751798622
Peñablanca - 09063467641
Piat - 09956605132
Rizal - 09970728403
Sanchez Mira - 09454925506
Solana - 09973129730
Sta. Ana - 09954727585/09954727586
Sta. Praxedes - 09358598149
Sta. Teresita 09171646305
Sto. Niño - 0656513118/09776818744
Tuao - 09972937661
Tuguegarao City - 09066229924

PROVINCE OF ISABELA RESCUE HOTLINES
Cabagan - (0917) 5656679
Delfin Albano - (0917) 6533652
Divilacan - (0919) 8922240
Ilagan City - (0915) 2341124
Maconacon - (0929) 3132791
San Pablo - (0977) 8519541
Santa Maria - (0945) 1886494
Santo Tomas - (0975) 0528519
Tumauini - (0975) 9948281
Benito Soliven - (0966) 7833357
Gamu - (0927) 1287232
Nanguilian - (0917) 3127540
Palanan - (0950) 0918241
Reina Mercedes - (0997) 6091594
San Mariano - (0917) 9711125
Alicia - (0927) 3065369
Angadanan - (0927) 1428226
Cabatuan - (0927) 1428226
Ramon - (0906) 7135314
San Mateo - (0997) 5384008
Cordon - (0936) 1845505
Dinapigue - (0947) 3986624
Jones - (0906) 5574826
San Agustin - (0916) 6909088
Santiago City - (0905) 5586669
Aurora - (0917) 5397151
Burgos - (0997) 2113563
Luna - (0997) 2113563
Mallig - (0965) 2234514
Quezon - (0975) 7698851
Quirino - (0917) 6351874
Roxas - (0935) 0392203
San Manuel - (0955) 6812415
Cauayan City - (0927) 7169220
Echague - (0917) 6262352
San Guillermo - (0967) 8441506
San Isidro - (0926) 9430427

RESCUE AND EMERGENCY HOTLINES CAGAYAN
TUGUEGARAO:
NDRRMC- 911-1406 / 912-2665
PAGASA- (078) 304-1994/ 844-1994
CDRRMO- (078) 304- 1714
TCIO- (078) 377-1632
Command Center- 09560697141 / 09560697141
Rescue 111 1- 09066229924 / (078) 373-0614
PNP Tuguegaro- 09058005118 / (078) 396-1970
TCTMG- 09265378090 / (078) 304-1619
BFP Tuguegarao- 09178113474 / (078) 375- 4129
TCPGH- (078) 844- 1337
Cagelco- 09175782437 / (078) 844, 598/1595/8039
PNP CAGAYAN:
PNP Calayan- 09461932489
PNP Camalaniugan- 09175146905
PNP Claveria- 0917472084
PNP Enrile- 09069723081
PNP Gonzaga- 09178896216
PNP Gattaran- 09165177702
PNP Iguig- 09175991247
PNP Lal-lo - 09052011953
PNP Abulug- 09066426468
PNP Alcala- 09278602133
PNP Allacapan- 09068323322
PNP Amulung- 09175720744
PNP Aparri- 09172032003
PNP Baggao- 09359869494
PNP Ballesteros- 09277500799
PNP Buguey- 09152299200
PNP Lasam- 09057955955
PNP Pamplona- 09057969547
PNP Peñablanca- 09261712844
PNP Piat- 09262968628
PNP Rizal- 09162458090
PNP Sanchez Mira- 09177722352
PNP Solana- 09175932574
PNP Sta. Ana- 09274352980
PNP Sta. Praxedez- 09177713861
PNP Sta. Teresita- 09262591257
PNP Sto. Niño- 09063466951
LDRRMO:
Office of the Civil Defense Reg. 02- 09274251954
Isabela PDRRMC- 09158193187 / 09215852341
Quirino PDRRMO- 09159335993
Batanes LGU- 09399046278
Cagayan PDRRMC- 09178676336
Nueva Vizcaya PDRRMO- 09178500670
TASK FORCE LINGKOD CAGAYAN:
Capitol- 09970732292
Gonzaga- 09061063404
Lal-lo - 09355555045
Iguig- 09553694961
Sanchez Mira- 09355555037
Tuao- 09355555040

#RescuePH
#CagayanNeedsHelp
#TuguegaraoNeedsHelp
#IsabelaNeedsHelp